Dorito's Crash the Super Bowl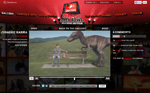 I'm at it again with another contest video and this is the sixth year Doritos has ran this competition and it is the most well-known and competitive contest all year!
Why?
Because 1 million dollars and Super Bowl-level exposure is at stake!
In addition, this year they are adding the opportunity to create a commercial with The Lonely Island! So you can imagine how competitive this contest is, and this year is no exception. Browse the gallery to get an idea of what's out there, but you might have to do a lot of hunting to find the gems, but there are some really good ones. You can see all the finalists from the past here.
Here's how the contest works:
• Judges will select the top 5 entries and announce them the beginning of January
• These 5 will receive $25k and a trip to the Super Bowl
• A public vote will determine one winner from these 5
• This one winner will be run as an advertisement for Doritos during this year's Super Bowl
• If that winner's commercial is chosen by USA Today (newspaper) as the best Super Bowl commercial, either on USA Today's facebook page or using their AdMeter system, Dorito's will give that winner 1 million dollars. If they are second then $600k, and third is $400k.
So 1 million dollars seems like a long shot, right?
Well, it is and it isn't. Out of the 5 years they have operated this contest they have awarded the million dollar prize twice!
I have entered this contest two years ago, you can see that unsuccessful entry here. This year I didn't want to hold back so after a mild brain aneurysm I thought of a decent idea, ran it by my friend Eric, who made it even better, then I started storyboarding it.
Then I began designing my dinosaur! I wanted a velociraptor so I did a litte research and rewatched Jurassic Park 1 and 2 for design, as well as reference for the animation. After creating the base mesh in Maya, I used Zbrush to finish off the model: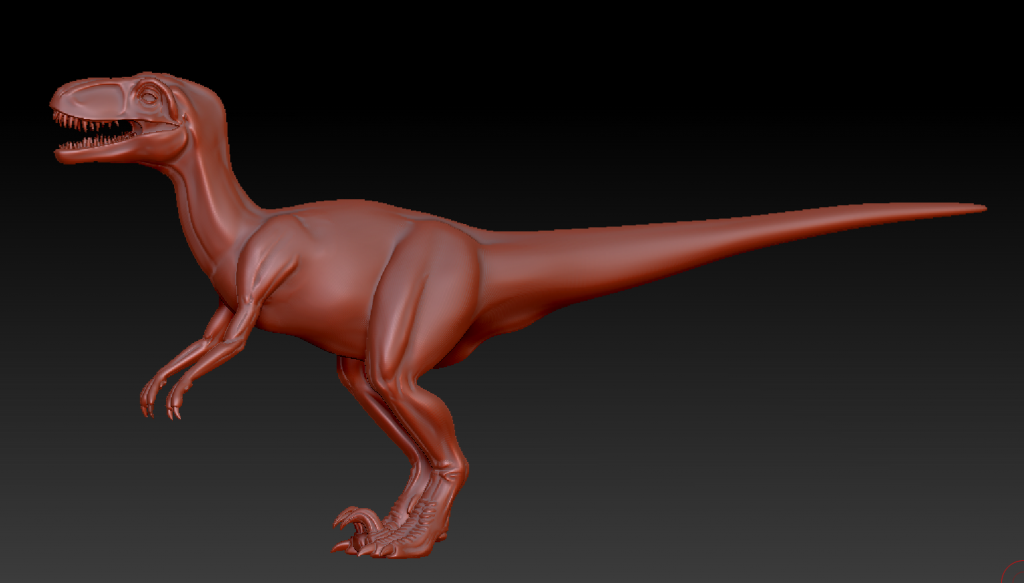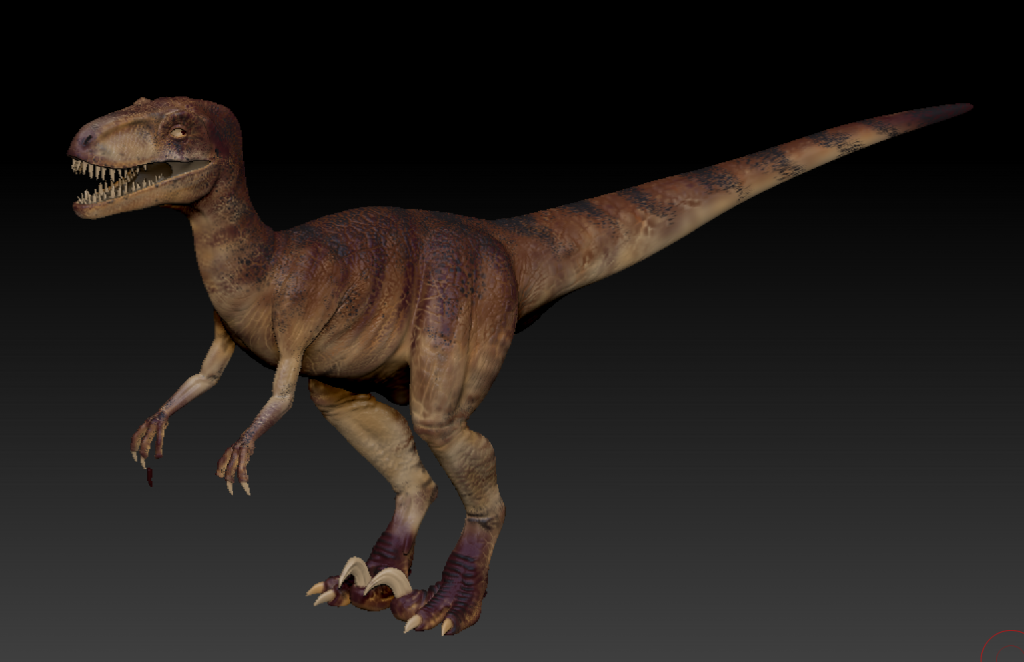 I am concurrently trying to finish up my student short film, so I didn't have a ton of time for this project. For example, after I got the base mesh for the dinosaur done, I spent one day and completely finished modeling, texturing, and rigging this character. It was the fastest I've been able to work on anything, I think, just because of the time constraint I placed on myself. For that same reason, I feel I could have done better with some more time.
Also, to be efficient with my time, both dinosaurs are the exact same rig and model. Therefore, my one constraint, besides simplicity, was to make the rig scalable.
For animation, I tackled the hardest shot first, the bench ejector one, and I'm glad I did, because it made the other shots seem much easier. I also got the help of a classmate for the compositing of this commercial, thanks Marco!
I shot this commercial with my trusty Canon 7D. If you have any other questions, just make a comment below – thanks for watching!
You can watch it below or go to Dorito's website and watch it there, so then you can see my competition afterwards:
For comparison, here's last years contest winner, who won one-million dollars: