I was a little nervous leading up to it, but it was a great experience. This kind of work is very interesting. There's no doubt about it that it is work, but not push-some-buttons-sit-at-your-computer-kind of work. You get to take part in the most important day of a couple's relationship and their lives.
I feel very honored to have been allowed to be apart of something so special for this couple. Thanks goes to them for this opportunity.
I started the day covering the bride prep, then headed over to get footage of the groom getting ready. They were both so excited, she could hardly sit still to get her make-up on, and he had to tie his tie about 4 times he was so excited. They were both radiating love for one another even when they were getting ready separately.
I switched between my 28mm and my 70-200mm for the bride prep, mainly the 28mm. The 70-200mm is just money when it comes to getting tight shots without having to be in everybody's face about it. The focus on that thing is soooo sensitive though with video, it just takes the smallest adjustments on the focus ring to get people in crisp focus or totally ruin a shot, so when people are moving around you really have to be on it.
My monopod was key today, again. I was able to move around during the ceremony and get fairly stable shots with it even all the way in at 200mm. As Yuri explains in this video, the rubber foot can come off easily on that monopod, and I lost mine tonight, oh well.
I am going to download and try Coremelt's Lock and Load plug-in for Final Cut Pro to help stabilize footage and repair rolling shutter effects even with having that monopod the shots could be a bit more stable with a little plug-in like this.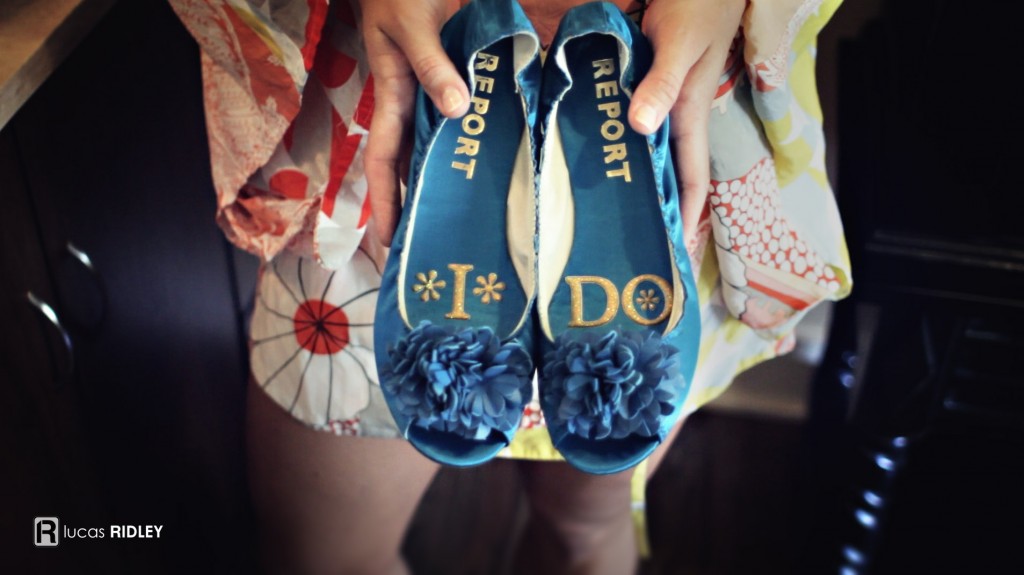 Overall, I'm surprised more stuff didn't go wrong or I forgot anything to be completely honest. Typically, at least one thing doesn't go right, but this time, I might have scrapped by even better than I thought.
The worst fumbles I had were total 'doh' moments when I thought I was recording, but I wasn't. That happened because I was hitting the record button on and off so much that I'd lose track, in the moment, whether I was recording.
I think what contributed was the high temperature warning blinking at me the whole day! I was so nervous the camera was going to just shut down, so I was playing it a little conservative on the record time so I wouldn't unnecessarily overheat the sensor. The Sennheiser G3 mic worked well, as far as I could tell, I think there may have been a couple of static jumps in the reception, but overall good.
I used my gorillapod to hang my Canon HF100 up in a tree. That way I didn't need a tripod and it was unobtrusive to the scene, I'll just have to flip the image 180 in post, but was very happy to have that on hand.
The other trick I did today was to put olive oil on the rubber, shock-absorbing, connectors of my Rode VideoMic. Sounds weird, but it worked! I was having very audible creaking from the rubber pieces when I moved around with the mic, the oil completely got rid of that.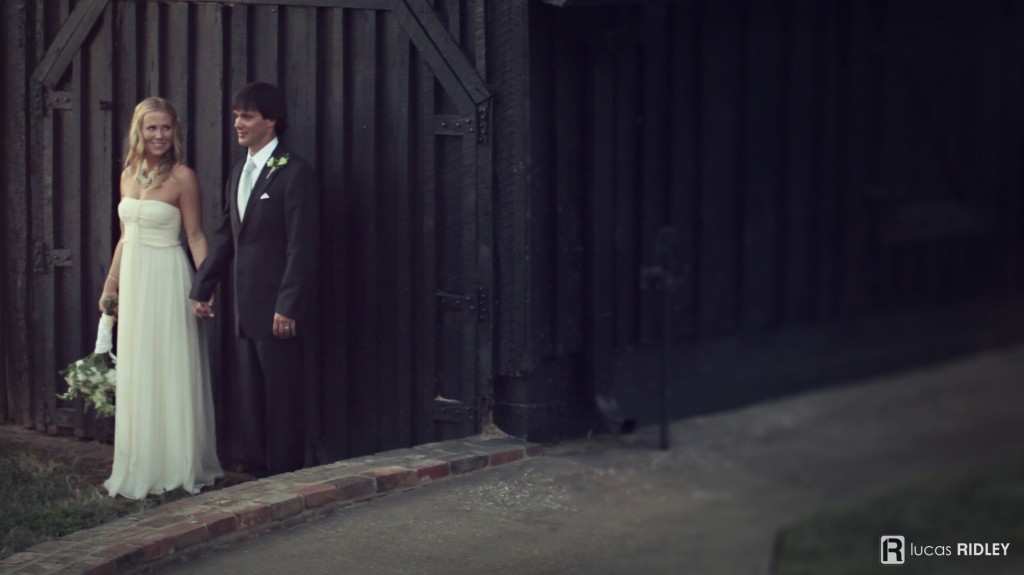 It helped to take a step back several times and really see what was going on around me, instead of looking through my camera all day. I think that helped make me aware of some shots I might have otherwise missed.
At night, I pushed the settings as far as they would go and know I'll be running some noise reduction on the footage. I was at 1/30 at f/1.8 with ISO at 12,800! I was really impressed my Canon 7D. The image quality isn't all that great at those settings, as to be expected, but it's much better than not being able to get a shot at all! So thankful for those ISO settings.
I better wrap this up so I can get up early and get to Chicago tomorrow to see some friends and listen to some free orchestra music in Millenium Park tomorrow afternoon. Then I'll be attending the Philip Bloom HD DSLR meet up on the 21st, not sure what to expect with it, but should be interesting.