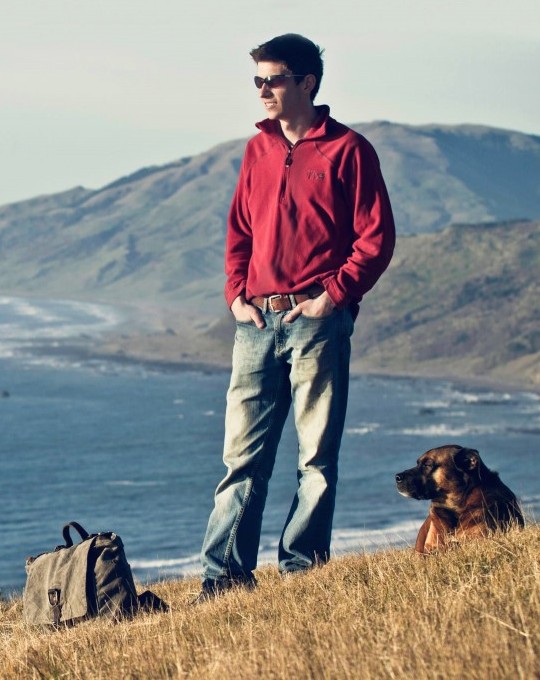 Lucas Ridley
---
I try to live my life with passion and want my experiences to help others and this is where I share them!
My work includes creating video content for brands like Anheuser-Busch, Nestle, and LEGO.
My adventures include travel, hang gliding, skydiving, kitesurfing, DIY projects, entrepreneurship, and my pursuit of happiness. I am a cancer survivor and some of my most popular posts are in regard to the unique perspective that experience has given me.
Subscribe to receive automatic updates of new posts.
More About Me
I started to create my own videos when I began rock climbing at the age of 15 and haven't stopped since. I needed a way to share the passion of my interests and film became my medium.
After graduating from The University of the South with a degree in Forestry, I took up the sport of hang gliding and began to use film to tell those stories. I found myself becoming limited in the stories I could tell through shooting film and wanted to branch out in the scope of subject matter beyond just what extreme sports I was participating in and that's when I fell in love again with animation.
I graduated from Vancouver Film School's 3D Animation and Visual Effects program where I focused on learning 3D Animation. Then I worked as an animator at PSYOP and later at the Academy Award-winning Moonbot Studios. Now I do freelance work while I am working to open my own business.
At 28 years old I was diagnosed with Non-Hodgkins Lymphoma and received 6 rounds of chemotherapy. I am now in remission and my perspective on life has changed for the better. For example, I realized how important it is to share the little bit I've learned and continue to learn so that my experiences and ideas may benefit others and not die with me.
So my goal is to be more open and share any beneficial experience or lessons I've learned.