Voting for my newest competition film ends this Wednesday, so please take a moment to go vote!
You can vote by going to the contest's YouTube page HERE. Then click the "Vote" tab, and look for my video in the "Vote for these Videos" window to the right of the current video that's playing.
I created this short mainly between the hours of midnight and 3am for about a week and a half since I am a full time student at Vancouver Film School. I just couldn't pass up this opportunity with the skills I'm learning here.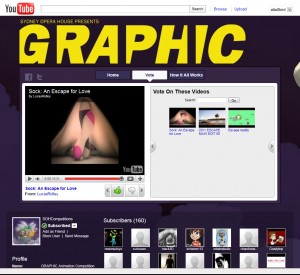 I always find it interesting to see how far I can push myself and see what quality I can produce in a short amount of time, especially when others are given the same task and I can compare what I've done with what is possible. Maybe it's me living out some subconscious desire to be like MacGyver, but in a film contest: okay, you have 30 seconds to create something with the theme of escape, go.
I chose this story because I could get the animation done in the amount of time given. They are simple shapes, easy to model, rig and animate, relatively, but the relationships implied create a deeper story. So even though they're simple, the story doesn't have to be sacrificed.
There are three rounds to the competition, with only one winner that gets flown to Sydney for their short to be screened at a festival and also awarded $20,000. The top 10 winners for the first round will be announced July 25th.
I also just cranked out a short hang gliding video from a recent flight. I was going to hold onto the footage to use later, but decided it might get lost in the shuffle of school work so I just needed to cut it together and get it out. Hope you enjoy, that day was a great flight, although I'm a little rusty on the wingovers they're always fun: