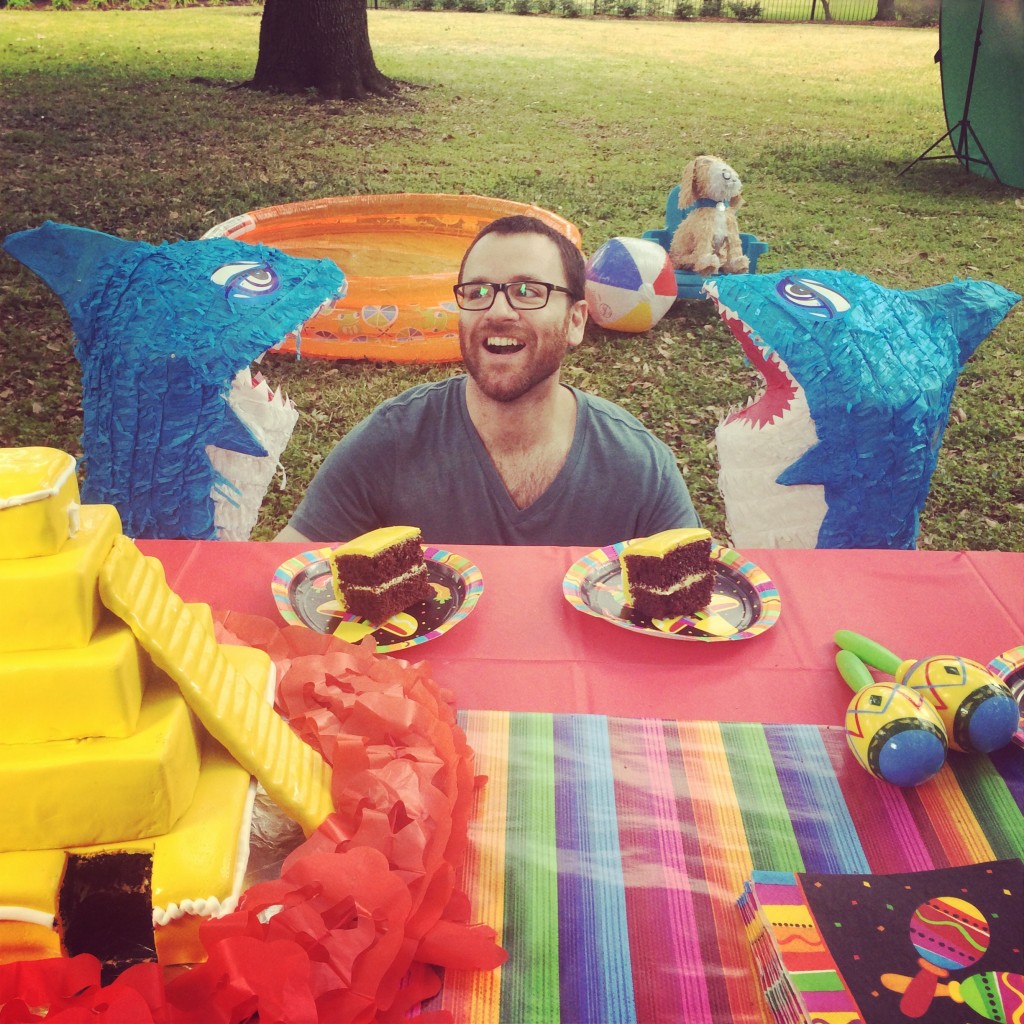 Last month I directed and produced a 30 second spot for Bud Light Lime-a-Ritas to help promote them for Cinco de Mayo. The idea for the short came from Haely White, in the form of a couple of sentences: "Piñatas are partying for Cinco de Mayo. A grown man is held hostage. The piñatas hit him until he finally gives up all the Bud Rita's."
I took her idea and wrote a script, drew storyboards, and even made a 3D animatic so I would know exactly what shots I would need to get. For a 30 second spot every frame counts. We shot over one day and I timed every shot out based on the pre-production of the animatic, but I also got extra coverage that came in handy later for client revisions requested.
The biggest client revision that came was removing a kiddy pool. This took a couple all-nighters to remove. I had to rotoscope the pinatas to a finer detail and then paint out the pool with grass on a single frame which I did a camera projection of onto a plane in 3D in After Effects as well as tracking the camera move in 3D so I could recreate the camera move in the computer so the camera projection of the painted out frame would follow the camera move exactly in the shot.
This was complicated because of what is called parallax. Since the kiddy pool took up space in 3 dimensions and there was a camera move, the paint out would slide around if it was not camera projected onto a plane that matched the ground plane of the shot. I'm happy with how it turned out and it's by far the most difficult fix I've ever had to make on such a short turn around.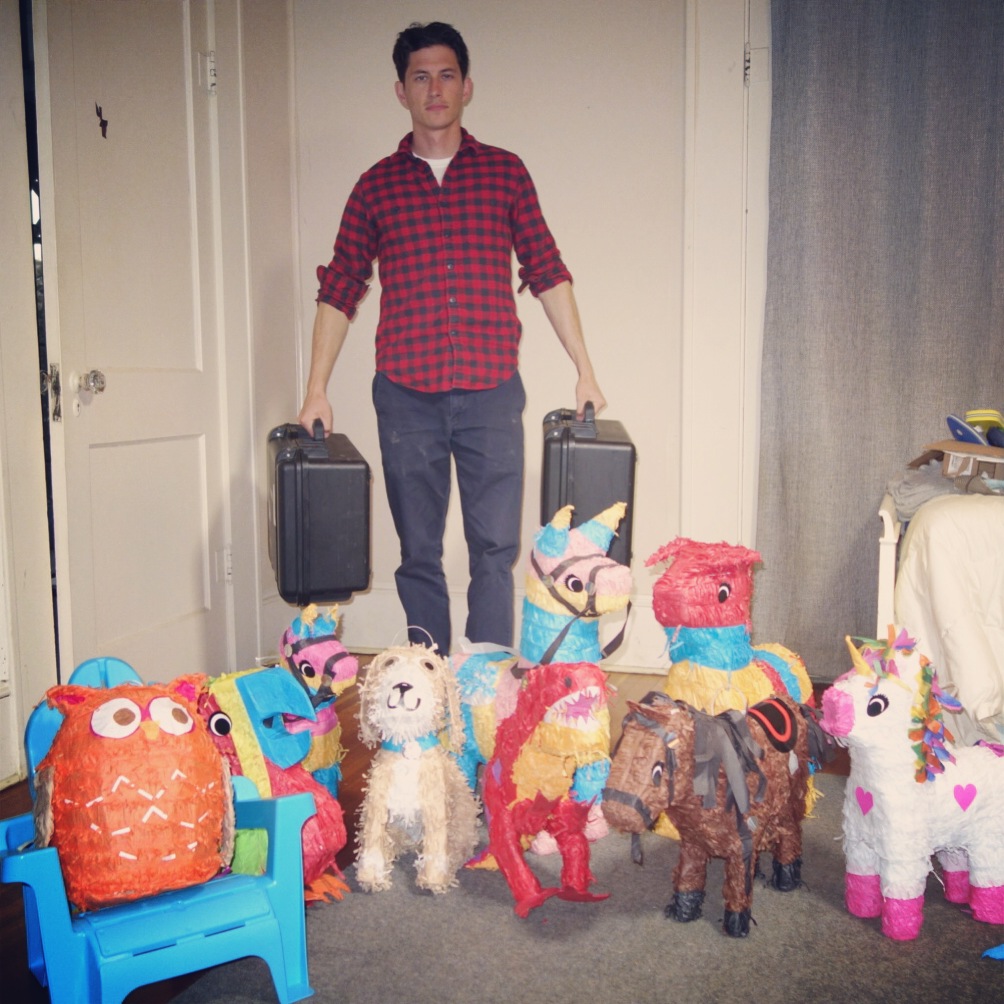 Other obstacles that arose early on were, where do I get this many pinatas, how do I attached a beer can to a pinata arm, I only have one day to film this and what is the weather doing. This was an incredibly rewarding experience because of the logistical and technical challenges that came up and problem solving quickly and effectively.
I love seeing behind the scenes and breakdowns so I thought I'd include some for this project. I think it will give an idea of how much work went into each shot. The first shot was the biggest. I rotoscoped and combined 12 individual takes to make that one shot (and then had to remove the kiddy pool as mentioned above).
It was my first time shooting on the Canon C100 and it has a noticeably broader dynamic range than the DSLRs I normally shoot on. The Kessler motorized slider was essential for repeating the camera moves as well. Besides the three actors that showed up, it was only me and my friend Jason on set, and we were exhausted by the end of that 12 hour day.